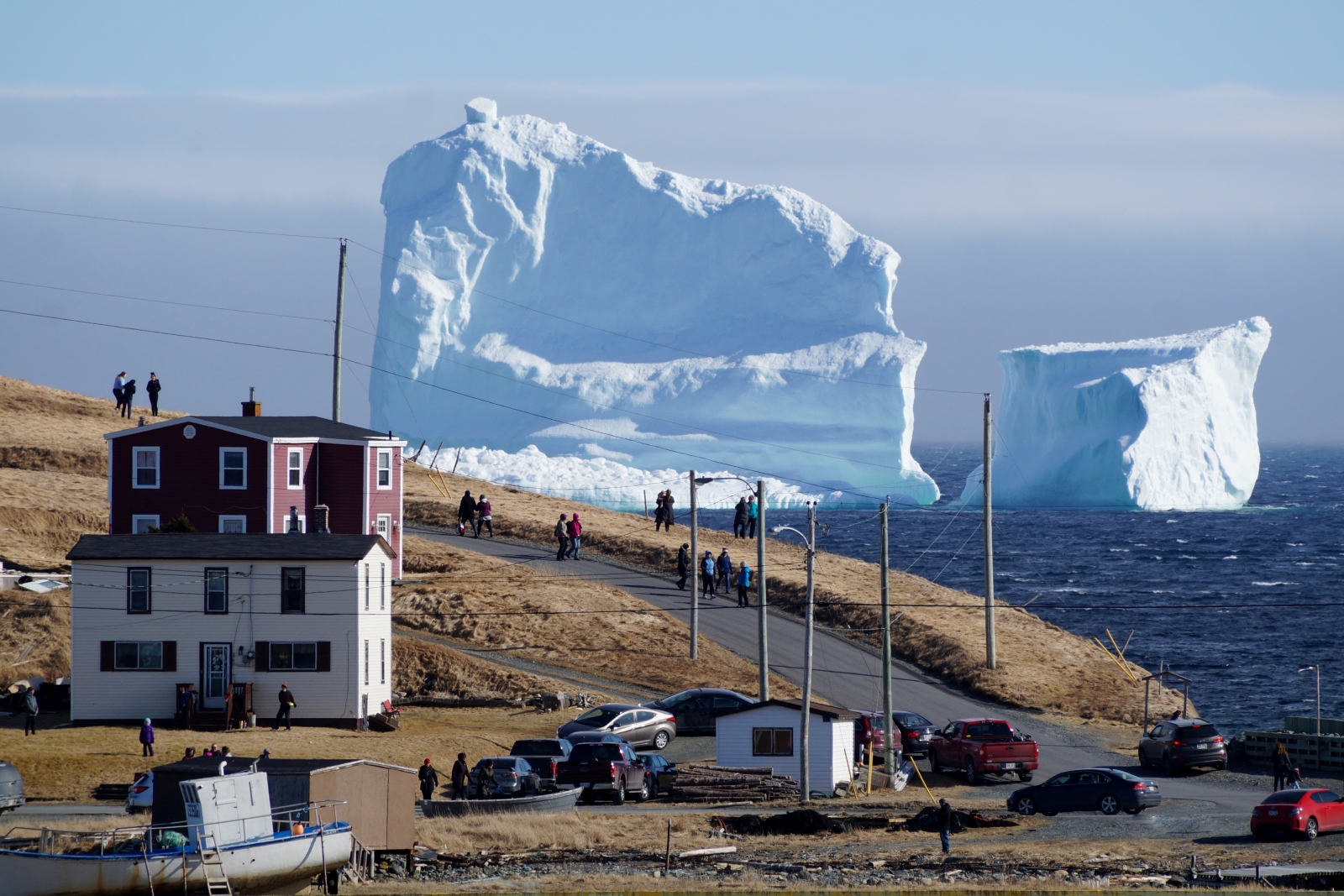 A towering iceberg is causing traffic jams in a remote town on Canada's east coast, as tourists jostle for a glimpse of the mass of ice sitting in shallow water just off Newfoundland. However, being the first of the season and arriving before schedule, the iceberg has caught the attention of shutterbugs.
This enormous iceberg, one of the first of the season to float into 'iceberg alley, ' has turned the small town of Ferryland into a sudden tourist spot.
According to the Canadian Ice Service (yes, that's a real agency), the iceberg that appeared near the town of Ferryland during the Easter weekend is classified as "large."
This particularly huge one is expected to linger off the coast for some time because it looks grounded, Ferryland Mayor Adrian Kavanagh told CTV.
"It's the biggest one I (have) ever seen around here", he added.
This particular iceberg is quite large, and has taken up residence near the coastline - offering a good opportunity for photos, he said. Kavanagh was surprised by the influx of people and interest in the geological wonder.
Iceberg tourism season technically hasn't even started - there are a few weeks to go. Some 616 icebergs have moved into the shipping lanes so far this year, as compared to 687 in all of 2016.
Experts are attributing it to uncommonly strong counter-clockwise winds that are drawing the icebergs south, and perhaps also global warming, which is accelerating the process by which chunks of the Greenland ice sheet break off and float away.
The BBC reported more icebergs are drifting through iceberg alley than is normal for this point in the year, with hundreds of icebergs in the Atlantic.