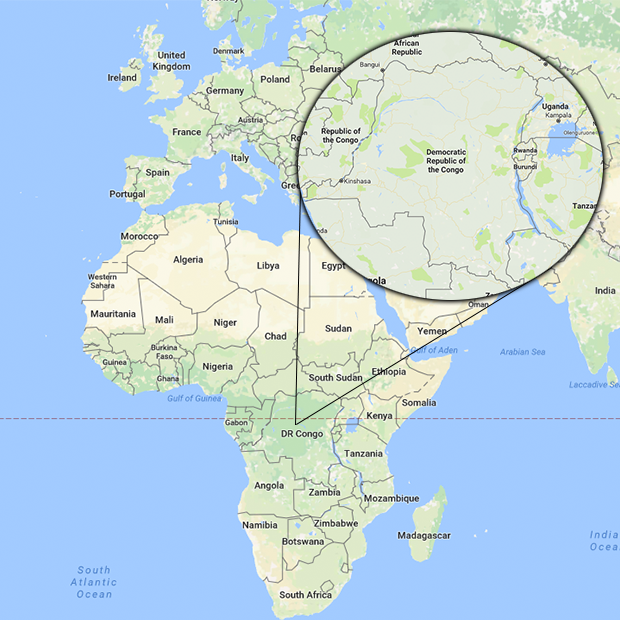 One person has tested positive for the Ebola virus in the Democratic Republic of Congo, the health ministry said in a statement this afternoon.
One Ebola case has been confirmed out of the five tested since the cluster emerged April 22 in Bas-Uele province, Minister Oly Ilunga Kalenga said.
The Democratic Republic of the Congo last had an Ebola outbreak in 2014, according to reports from The Guardian, which was less extensive and shorter than the one affecting Guinea, Liberia, and Sierra Leone.
Symptoms such as fever, headache, muscle pain, fatigue, diarrhea, vomiting, abdominal pain and hemorrhaging can begin two to 21 days after exposure. Kabambi said he died en route and the motorcycle taxi driver who was drivinghim, as well as another passenger, have also since died of the suspected virus and their deaths were being investigated.
There is no approved vaccine to prevent the virus, and there is no approved treatment or cure.
According to the official World Health Organization announcement on the case, Dr. Kalenda stated, "Of the five blood specimens taken from suspected cases and analyzed at INRB, one has tested positive for Ebola virus (Zaïre serotype) using real-time polymerase chain reaction".
"WHO and partners are supporting the Ministry of Health in all aspects of the response, including epidemiological investigation, surveillance, logistics and supplies, communications and community engagement". The US Centers for Disease Control and Prevention said it has not been called in to help. More than 28,600 people were infected then, with more 11,300 deaths.