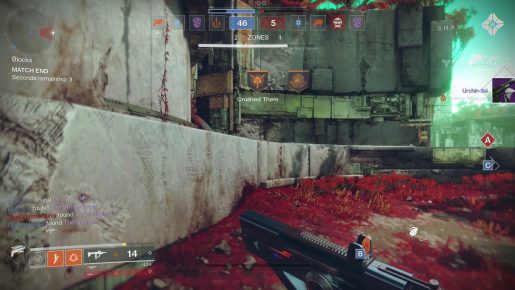 Once the beta goes live, many players will find that certain game capture and overlay apps will not work like they do for virtually every other PC game. It includes the checking of the functionality of "Destiny 2" on a new gaming platform to allow PC players to have the first dibs on the game, as well as to open up a venue to incorporate added surprises for the final edition of the best-selling shooter video game's sequel. The Farm, the new social space for Destiny 2, may or may not be available in the PC beta as it was only briefly showcased in the console beta. "This may result in incompatibility between Destiny 2 PC and the features of common third-party applications". This basically means that the capture function of programs like XSplit and OBS won't work with the game at fullscreen.
Destiny 2 will mark the first time Bungie's popular franchise will come to the PC.
Those who wish to capture footage of Destiny 2 while playing in Exclusive Fullscreen can use a dedicated streaming PC, as well as capture hardware like Elgato and AVerMedia.
Other game capture programs, like Razer Cortex, Fraps and Dxtory have similar limitations. Bungie also included some additional tuning into the PC beta after getting feedback on stuff like power ammo and super abilities.
PLEASE NOTE: Third-party applications which repeatedly attempt to insert code into the Destiny 2 PC client may potentially impact game performance.
"Who's talking" and visual notification features, such as those provided by Discord or Mumble, are not compatible with Destiny 2. Also, framerate and statistics overlays (provided by EVGA Provision XOC, MSi Afterburner, and Fraps) are not compatible with Destiny 2 either. The PC version, which will be available on Blizzard's launcher, will come on October 24.