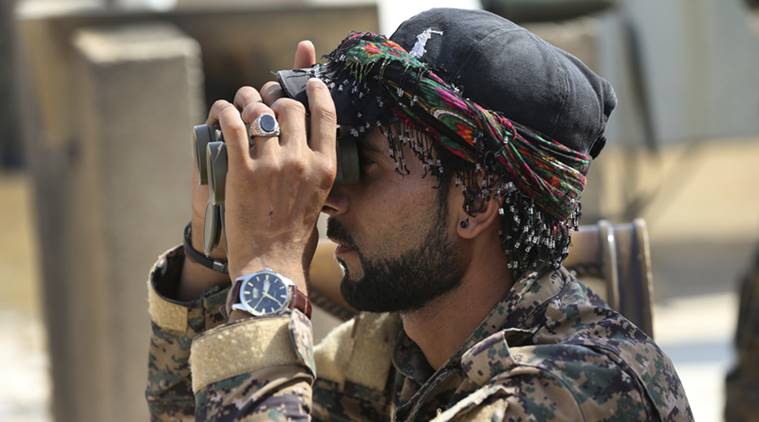 The United States military has in its custody an American person who surrendered to Syrian Democratic Forces after fighting for ISIS in Syria, NBC News reported. But during a State Department briefing on Thursday, spokesperson Heather Nauert said she had no further information on the individual's circumstances, saying anyone who would fight for ISIS is "dumb".
US Marine Corps Major Adrian Rankine-Galloway told the news station the citizen was 'legally detained by Department of Defense personnel as a known enemy combatant, ' while it's unclear how long the individual was involved in the ploy.
Brown said the American was taken into custody on or before Tuesday by Syrian Democratic Forces, a USA -backed alliance of Kurdish and Arab militia fighters in Syria.
"In general, we closely monitor all reports of USA citizens who may have joined groups to fight with or fight against ISIS", a State Department official told ABC News.
The Wall Street Journal reported Wednesday that opposition activists said the convoy of buses was able to reach Deir Ezzour province, an ISIS-held area, after the coalition ended its aerial surveillance and airstrikes on the group.
The SDF, half of whose forces are members of the Kurdish People's Protection Units (YPG), are backed by the US-led Global Coalition to Defeat ISIS.
Another U.S. military spokesman, Army Maj.
Mohamad Jamal Khweis had agreed to become a suicide bomber but surrendered to Kurdish peshmerga forces in northern Iraq after becoming disillusioned.
The Justice Department in July charged a terrorism suspect, who is not a USA citizen, in a Philadelphia federal court after Spanish officials turned the suspect over to US custody.
It is not the first time an American citizen fighting for IS has been detained.