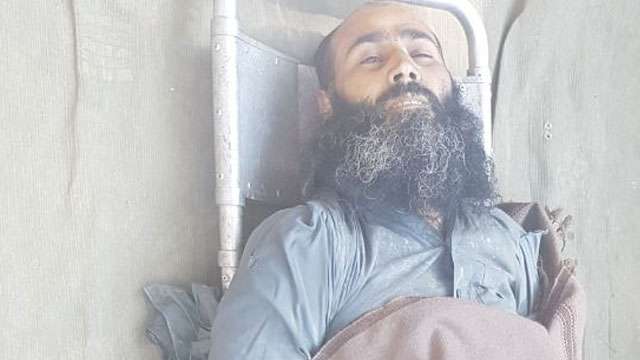 Abdul Qayoom Najjar, described as the longest surviving Kashmiri terrorist, was killed on Tuesday morning by security forces while trying to infiltrate into Kashmir from the Uri sector.
According to a senior police official, it was a big success for the security forces for the security forces as Najar was wanted for his alleged involvement in more than 50 killings, including that of policemen in Hygam area of Sopore in the state.
Najar fell out with Hizb-ul-Mujahideen in 2003 and formed his own outfit Lashkar-e-Islam.
"His return was also necessitated because of the Hizb being wiped out from north Kashmir", the police added.
He was also involved in attacks on telecommunications towers across the valley in 2015, the SSP said.
Najar was sent by the United Jehad Council's commander Syed Salahudin to revive the Hizbul Mujahideen, whose commanders of north Kashmir Pervaiz Wani and Yasin Yatoo were killed recently.
Meanwhile, the police and Army launched massive searches for Najar after the civilian killings and attack on mobile towers. However, he shot to prominence after carrying out a series of attacks against telecom operators in Sopore town, accusing them of spying on militants for security agencies and forcing them to shut down their operations.
SSP further said, "Najar had joined the militancy at the age of 18". Post release he worked at an electric shop for about 2 years and then re-joined militancy in 1995.
Locals said that government forces have been deployed in strength to prevent protests in view of the killing of former HM commander Ab Qayoom Najar. "Najar was recalled to the base camp at Muzaffarabad in PoK to sort out differences", a source said. He was already heading a huge network in Sopore, Palhallan and in areas of Bandipora and Baramulla.
The unprovoked and indiscriminate firing by Pakistan Army in Kashmir has effectively broken down the almost fifteen-year-old Ceasefire Agreement (CFA), the two countries agreed to in 2003.