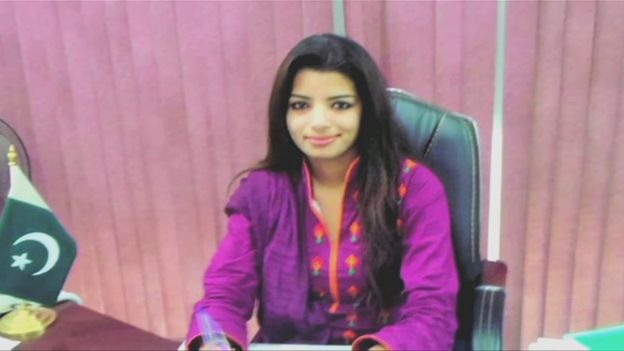 Senior Pakistani journalist Beena Sarwar, who had been lobbying for Zeenat's release, had told The Indian Express past year, "She seems to see herself as a human rights crusader and social activist, inspired by rights activists like Asma Jahangir".
He also points out that the tribals from Balochistan and Khyber-Pakhtunkhwa provinces have played a key role in her recovery.
Woman journalist Zeenat Shehzadi, who was abducted from Lahore more than two years ago has been recovered, officials say. Fauzia said, "As soon as she got the statement from the police she called me up and said that she planned to file a petition before the Human Rights Cell of the Pakistani Supreme Court about Hamid's disappearance".
She said the family is joyous on her return but concerned over her mental health.
However, in 2015, Zeenat was allegedly abducted after she refused to heed warnings to stop pursuing Hamid's release.
The 25-year-old freelance reporter had earlier raised her voice for missing persons in Pakistan.
Ansari, meanwhile, had gone missing in Pakistan in November, 2012.
Shahzadi was "forcibly disappeared" while she was working on the Indian citizen's case, according to PTI.
"In January 2016, thanks to the efforts of Shahzadi, the Deputy Attorney General of Pakistan finally admitted that the Ministry of Defense had detained Ansari pending his trial in a military court".
"Alman Latif, Shahzadi's brother describe the incident to media with the agony that Helping an Indian prisoner Hamid Ansari has cost us dearly we have given so much of losses, His sister is missing and my younger brother Saddam hanged himself after losing hope to get reunited with her". The application was accepted and forwarded to the Commission of Inquiry on Enforced Disappearances.
She further added, "It was in Mecca when we first got in touch... seeking the God's help to find my son". It was later reported that the court sentenced him to three years in prison on the charges of espionage and illegally entering Pakistan. "In addition to the missing persons' crisis, Pakistan ranks sixth in the Committee to Protect Journalists' list of the 20 deadliest countries for journalists in the world, and as the ninth worst country in the world for impunity for crimes against journalists", it said.