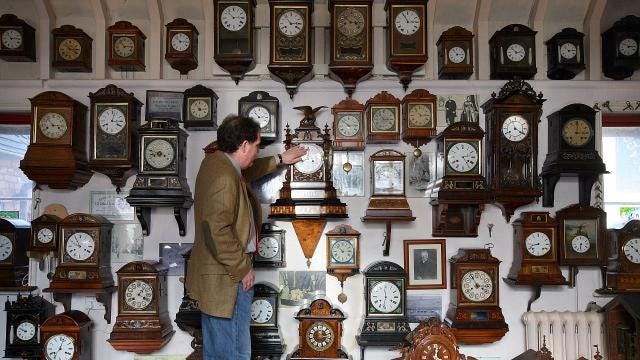 It really was no secret that the Bushes aren't really big fans of President Donald Trump.
In the upcoming book, The Last Republicans, which explores the terms of both Bush presidents, former President George H.W. Bush reportedly calls Trump a "blowhard" and reveals that he voted for Democratic candidate Hillary Clinton in last year's elections. His son, George W. Bush, didn't go as far as to vote for a Democrat but allegedly left the presidential ballot blank and now says Trump has no understanding of how to be president.
The younger Bush stated that he believes Trump came into office with no idea what he was getting himself into and said his tactics are destroying the Republican Party.
The White House promptly responded to CNN's report.
The two men have a combined 20 years experience in the White House.
In a speech on October 19, W. Bush took aim at bullying from public figures while Trump was embroiled in a feud with a Democratic congresswoman over whether he made an insensitive remark to the grieving wife of a fallen soldier. "And I'm not too excited about him being a leader", Bush senior told Updegrove in May 2016. The quote became the inspiration for the book's title.
Mark Updegrove, the author of "The Last Republicans", told CNN: "It makes flawless sense". But now, their disdain for the 45th president has been made very clear.
The interview took place in May 2016, while Trump was steamrolling his way through a packed field of Republican presidential hopefuls to the nomination. They "didn't make one fucking decision", Bush said.
"When Trump started to rise, I think he became concerned because he saw this populism of Donald Trump getting in the way of America's position in the world", Updegrove said.