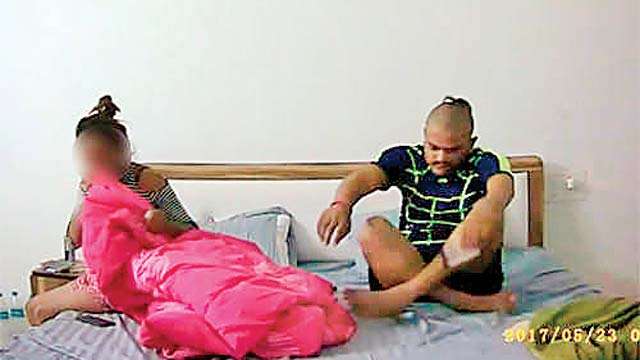 Amidst goof-ups, the PASS leadership said the details of pre-poll arrangement and modalities of the tie-up with Congress will be made in a press conference by Hardik Patel on Tuesday in Ahmedabad.
Patidar Anamat Andolan Samiti (PAAS) leader Hardik Patel today said that Congress had accepted Patidars' demand to give reservations if elected to power. PASS leader Dinesh Bambhaniya, said to be close to Hardik Patel, had vehemently resented the Congress's first list in which only two of their leaders were given tickets. The 39-year-old Thakor is known for his campaign against liquor in the dry state, and is believed to wield influence among youth belonging to backward classes. "Hardik will meet the same fate for playing with the sentiments of the Patidar community", Nitin Patel said. On the other side, Kapil Sibal just said that Congress received a proposal from PAAS. So what new is the Congress offering that Hardik wants to support it?"asked his former aide Reshma Patel who joined the BJP last month". "In our Constitution, there is no mention of 50 per cent cap on reservation".
It was only after the Congress accommodated as many as five of the 89 candidates in the first phase of polls that Hardik Patel chose to back Congress.
Citing various Supreme Court judgements, the BJP leader said it was not possible to exceed the cap set by the apex court.
"I didn't ask for ticket from congress and I am not joining the party".
Summary: If not, the first nomination papers filed with the mandate will be valid. "The Congress-Hardik club is one of mutual deception".
The Supreme Court ruled in a landmark case in 1992 (Indra Sawhney etc vs Union Of India And Others) that the total reservation including SC, ST and OBC quotas has to stay within the 50 percent limit to balance reservation against the principle of equality for every citizen as enshrined in Article 14 and clause 1 of Article 16. "A commission for non-reserved communities will be constituted to provide equal opportunities in education and government jobs to the upper-caste communities", he said, adding that Congress will "elaborate" on this in its manifesto. "In my opinion, this formula of reservation is a big joke", Patel told reporters in Ahmedabad.
Though he did not specifically ask the Patidars to vote the Congress, Patel did say that since the main opposition party is talking about the rights of the community, it should be left to the people to chose who to cast their votes for.
"We are very happy that a sanjha morcha (united front) will now fight against the BJP". We have given a suggestion to them and when we suggest something, there is a lot of thinking behind it.