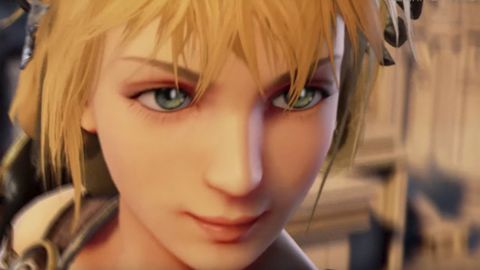 Bandai Namco lifted the lid on Soulcalibur VI last night during The Game Awards.
Unreal Engine: The franchise will be running on the Unreal Engine, and will sport better 3D character models, visual effects, and stages rendered in Unreal Engine for better immersion. However, the offiical Bandai Namco press released confirms that it is indeed Sophitia. Instead fans got a look at the weapon, which looks like a metal staff. During the battle the two weapons the characters wielded glowed different colors, indicating there will be some additional mechanic added to the traditional weapon-oriented battles.
There will also be a new mechanic implemented in Soul Calibur VI, called Reversal Edge, which gives the player an opportunity to read an opponents' attack and land a powerful counter. Interestingly enough the new game travels back to 16th century to explore the first Soul Calibur with a "diverse lineup of new and returning characters with their unique fighting styles". The company's future game is a continuation of the SoulCalibur series, SoulCalibur VI. Hopefully, we'll know more before E3 2018 approaches in June. Finally, Bandai Namco has revealed that the highly anticipated SoulCalibur 6 will be released in 2018.
So what do you think of the Soulcalibur VI reveal? Sound off in the comment section below.