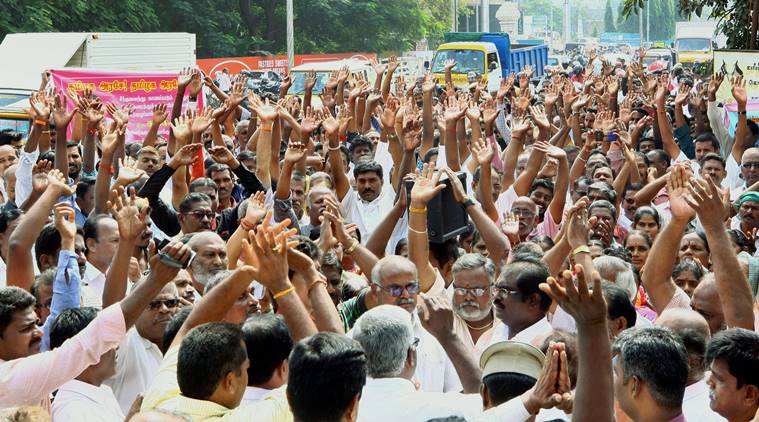 Trade union leaders leading the agitation of the transport workers were the first to deplore the government's move.
A major controversy broke out on Wednesday after Tamil Nadu chief minister Edappadi K. Palaniswami tabled a bill in the Assembly that paves the way for nearly doubling the salary of MLAs, evoking strong opposition from the DMK which questioned the "timing". The Tamil Nadu Payment of Salaries (Amendment) Act, 1951, once passed, will come into effect retrospectively from July 2017. DMK Working President MK Stalin, who is the leader of the Opposition, told ANI, "People will laugh at us for this hike when transport workers in the state are on strike demanding a salary hike".
When the bill was tabled at the Assembly, DMK's whip Chakarapani opposed it saying that his party did not agree to the idea of a hike in the present situation. "It is not fair to ask that it should be further increased.I appeal to workers.They should return to work", he said. An announcement to this effect was made in July a year ago but the government introduced the bill to withdraw Rs 25.32 crore annually from the consolidated fund of the state towards salaries and allowances for the legislators.
Legislators in Tamil Nadu have moved a proposal to hike their salaries by almost 100% amid a crippling strike by thousands of transport workers seeking better wages, in a move condemned by the opposition and trade unions. Transport Department workers are paid in par with other government department.
The Tamil Nadu government that has been in talks with trade unions has refused to agree to their wage revision citing a cash crunch.
Few hours ago, the court urged striking Transport unions to resume to work immediately.