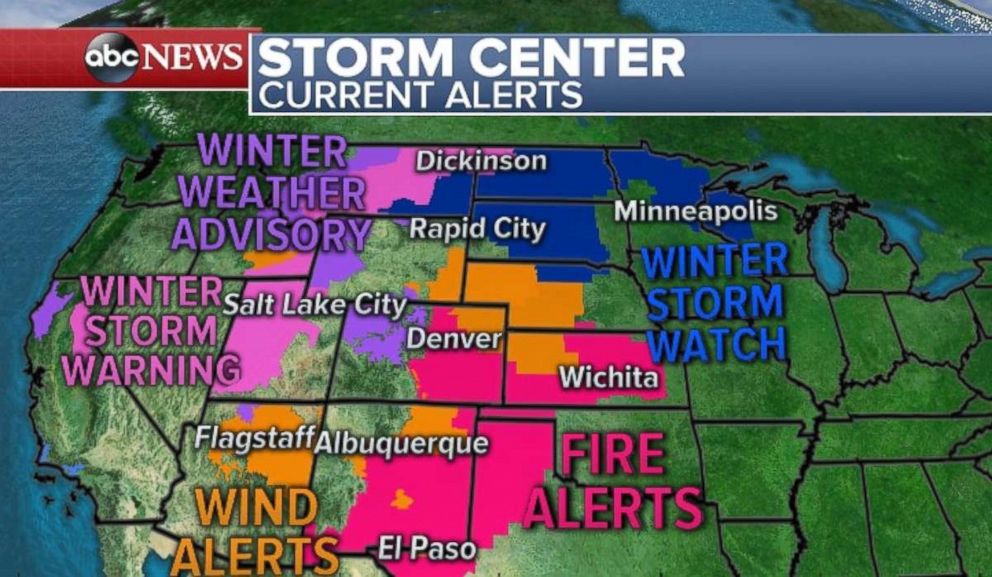 Some coastal communities in MA are bringing in heavy equipment to clear sand, rocks, downed trees and other debris that were left blocking waterfront neighborhoods after last week's storm.
The storm is expected to penetrate our area on Wednesday morning through Thursday morning with the heaviest pounding likely taking place around bedtime Wednesday night.
The Winter Storm Watch is in effect for northern Baltimore County from Tuesday night through Wednesday afternoon. Strong northeasterly winds will continue to kick up large waves through Tuesday with coastal flooding and erosion likely along the south shore of Nova Scotia.
Officials have posted advisories urging people not to travel on many South Dakota roads which are snow-packed and icy.
A large storm is bringing freezing rain, heavy snow and strong winds to a large swath of the Midwest, snarling traffic and forcing the closure of some schools and government offices. And I-29 from the North Dakota border to the Iowa border is set to close Monday evening. That is one criteria that needs to met for naming winter storms, a Channel 3 tradition that dates back to 1971. Significant wet snow is possible with the potential for five inches or more of total accumulation.
Temperatures will hover in the low 40s through the remainder of the week. The heaviest snow will fall Thursday morning, battering the Interstate 95 corridor the hardest as the storm travels from west to east, they said.
There could be another storm early next week, but it's too early to know if it hits us or misses.
Forget yesterday's news. Get what you need today in this early-morning email. As of 2 p.m. Sunday, 14 roads remained closed in town, police said. Temps will hold in the low 30s.
TUESDAY NIGHT: Cloudy with a mix of rain and wet snow for a while, then occasional snow. However, more than two feet of snow could fall especially in the Litchfield Hills.
A graphic tweeted by the Weather Service Monday afternoon showed the highest amounts of snow to the west and north.
"We're working around the clock and are making good progress", Stephanie Raymond, vice president of distribution operations, said.